Quality
— Internal quality management
— Product quality assurance
— Regulatory affairs
Quality is important to us. The market and our clients set the benchmark for quality. Our many years of experience in the industry let us provide the customer with a product that will be successfully approved for a highly regulated market. We guarantee a safe product for end consumers that complies with the highest quality and testing guidelines.
Our quality system can be split up into three areas that accompany all ongoing processes and guarantee that our benchmarks are upheld.
Internal quality management
Internal SUNLIFE quality management is responsible for the maintenance, monitoring and constant updating of our company's own norms. SUNLIFE is a pharmaceutical entrepeneur and distributor of medical devices certified in accordance with DIN EN ISO 13485:2016. In order to maintain this certification, our quality management system is regularly checked by responsible external monitoring authorities.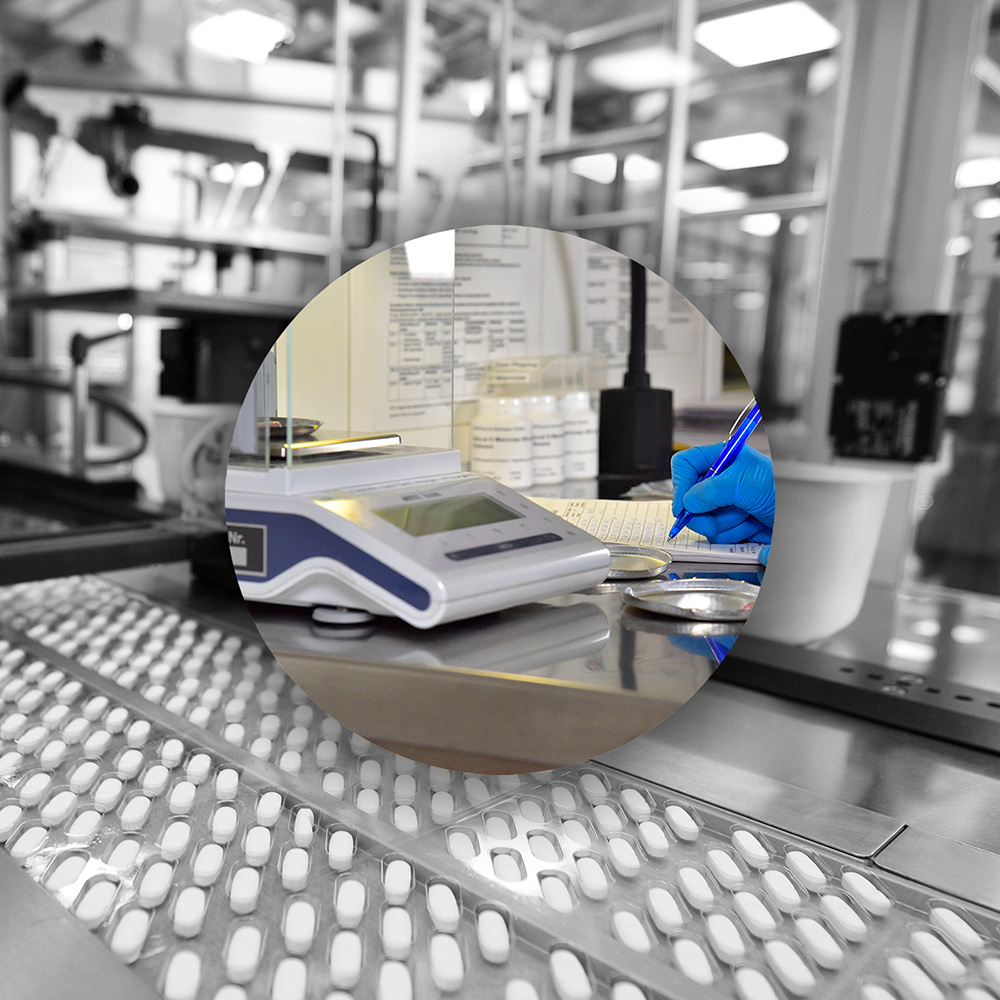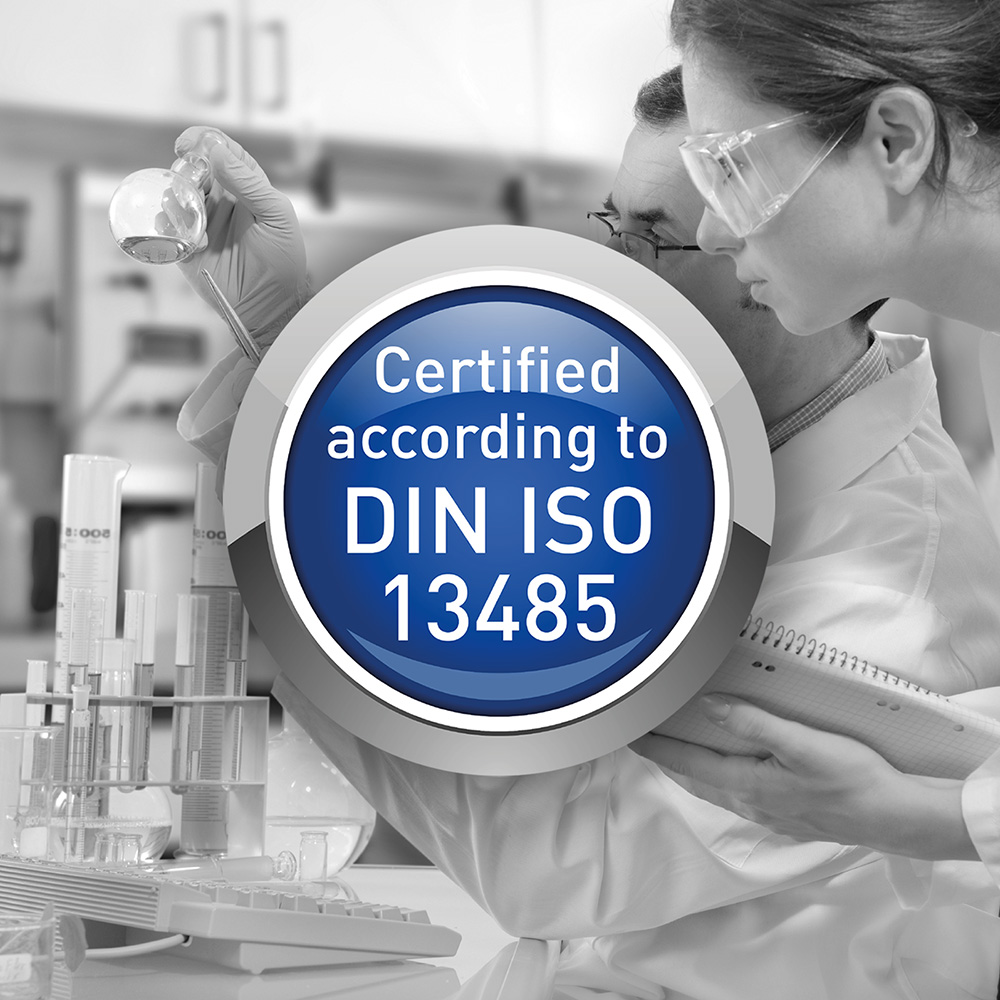 Product quality assurance
Ongoing quality checks of our products ensure that these always comply with the latest guidelines for quality and safety. This involves ongoing in-process controls in production, monitoring of production documents after each batch is produced and, finally, a process of approvals to bring products onto the market. Additional quality assurance tasks include creating/requesting all required documents, such as specifications and certificates as well as laboratory tests and checking for regulatory market conformity.
Regulatory affairs
As a national and international distributor of food supplements, medical devices and pharmaceuticals, we are familiar with the complexity of the regulatory requirements when it comes to bringing new products onto the market as well as ensuring the ongoing marketability of existing products. The regulatory affairs department at SUNLIFE takes care of all legal requirements in terms of product safety, maintenance and the preservation of certificates and approvals to ensure products' conformity with all applicable guidelines and laws. This also includes clarifying borderline issues and checking packaging layouts for error-free and compliant labelling.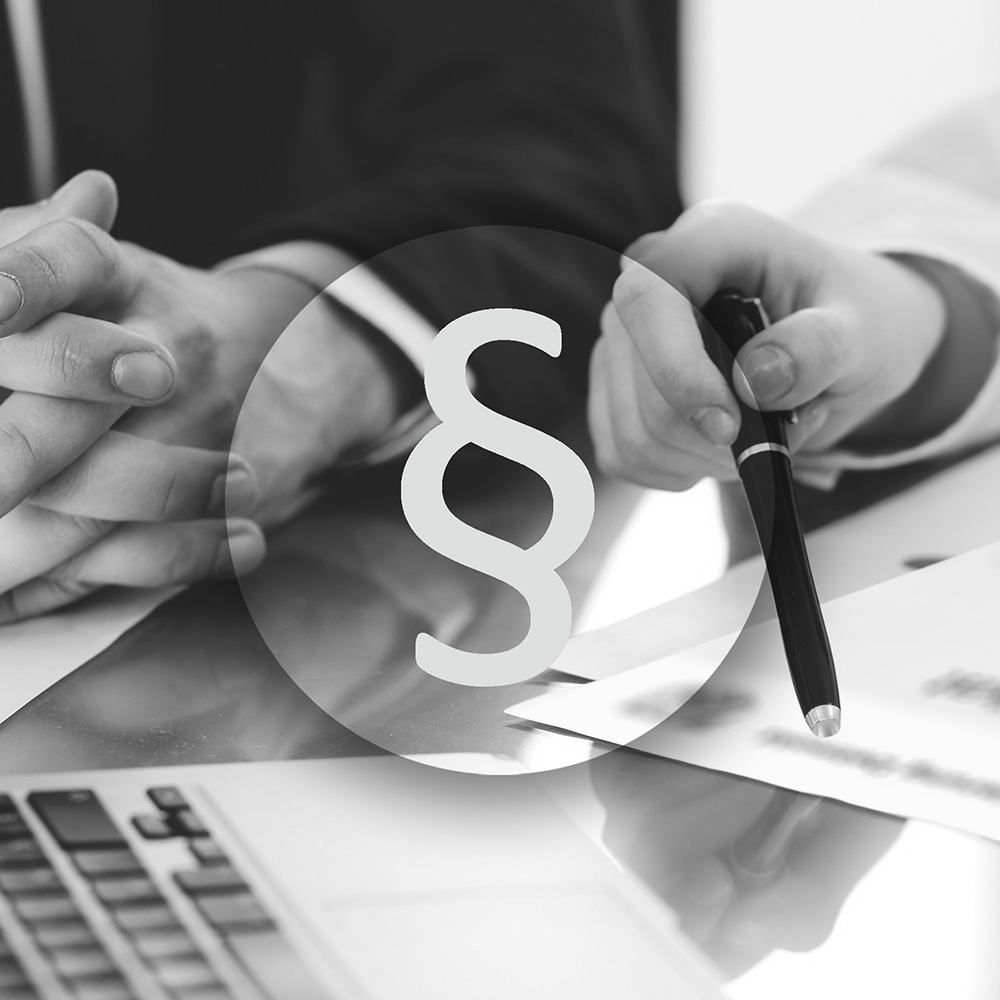 Standards and certifications
Our products are of the highest quality and are manufactured in accordance with IFS / GMP / HACCP guidelines and DIN ISO 13485.
We also have organic certification.