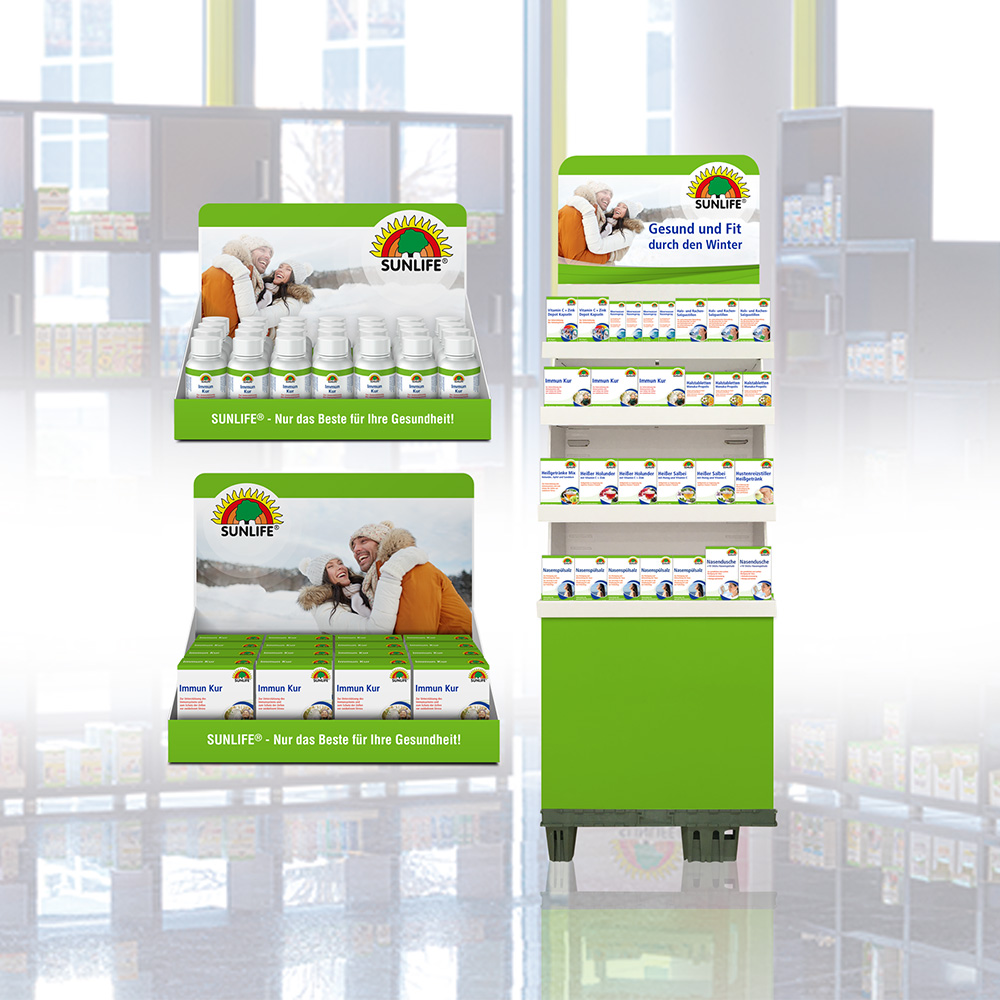 Factory outlet in Hövelhof
Our popular SUNLIFE® health products at affordable prices for the whole family! Visit our factory outlet and choose from a wide range of products and great offers. Our range contains numerous vitamin preparations, ointments and a selection of products for the home and first-aid kit, and of course at very particularly attractive prices.
Every Friday from 10 a.m. to 12 p.m.
Closed on bridge days and public holidays